PT Stef's Run Club
Do you enjoy running? 
I sure do!
Maybe you would like to give running a go and aspire to be a regular runner?
Whether you currently run every week or have never run a considerable distance before, I would like to invite you to my new Run Club starting in September 2021.
Just scroll down to find out more!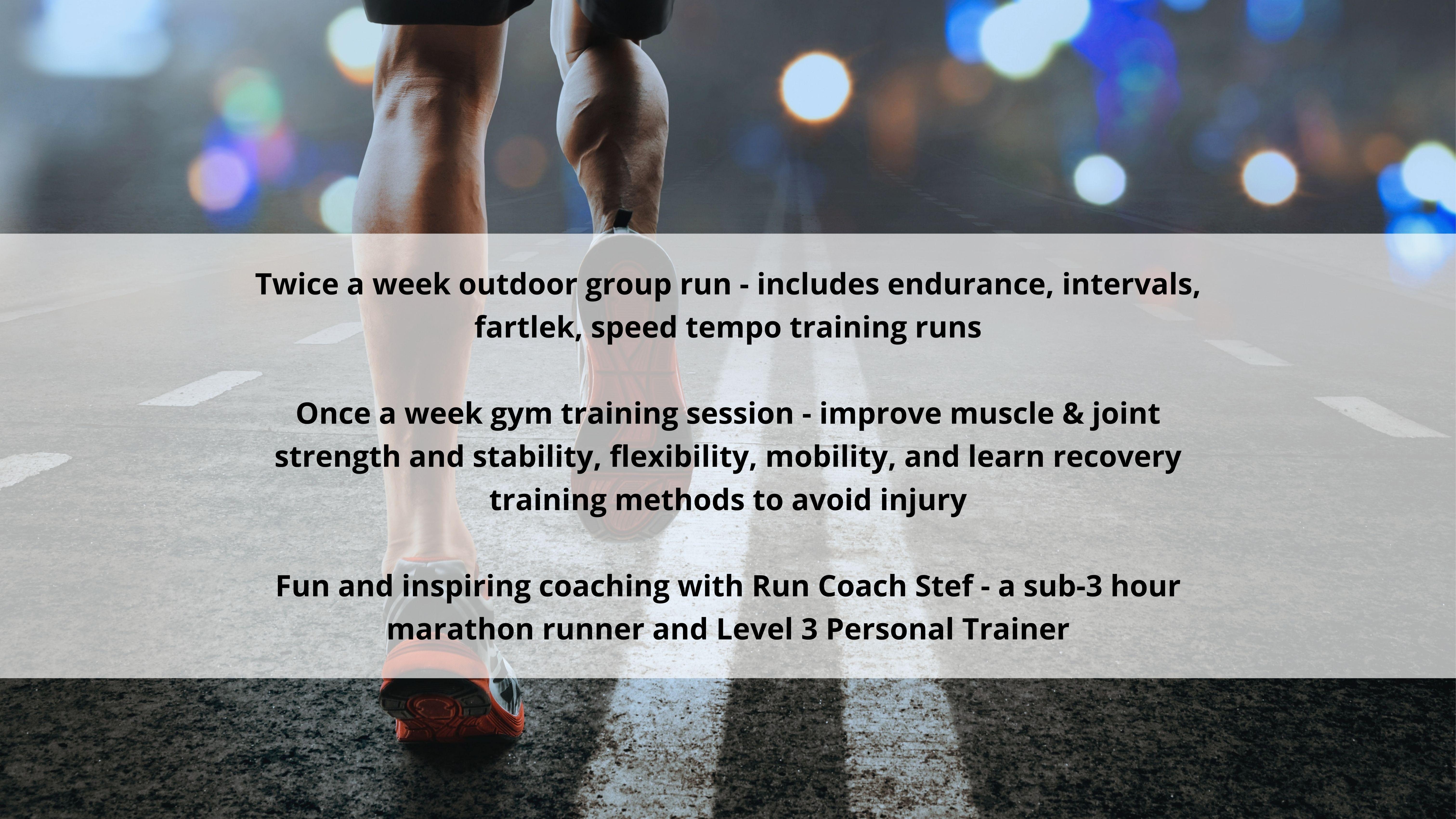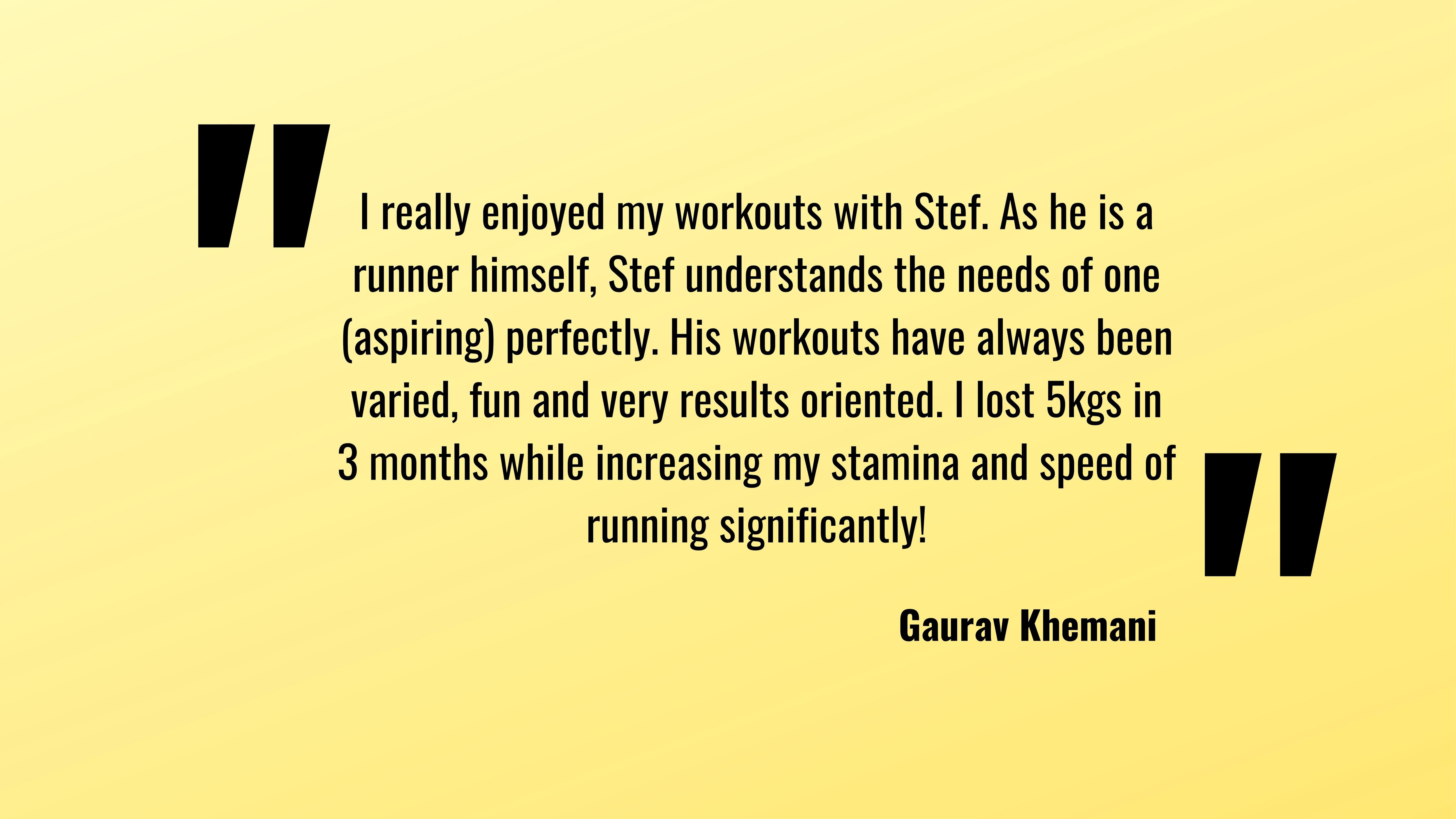 Runners' Questions
1. What happens if I go on holiday or get injured during the programme?
Your package will be on hold if you get injured, however not if you are away travelling for business or on holiday.
2. Is the Run Club for both men and women?
Yes, as it stands the groups will be mixed with both males and females.
3. Do I have to do the full 8 months, or can I do less?
To get maximum benefit and results we strongly suggest the full 8 months, however less time is an option if you cannot commit to the full-length programme.
4. What if it's not for me and I have already signed up, is there a trial period?
You can cancel at any time, and this will take effect from the next calendar month. This will enable you to give it a proper go for at least one full month so you can really experience the benefits of the running programme.
5. Can I upgrade my package if I want to?
If you are paying monthly then you can upgrade, or downgrade, your package from the start of the next calendar month.
6. Is the meet-up point always at Optimal Fitness in Studio City?
Yes, we will meet at Optimal Fitness for all outdoor runs and gym training sessions.
7. Do we have to wear masks while running and training, and always keep socially distant?
Masks are not mandatory to wear if you are doing high-intensity exercise, as per current Government laws. We encourage you to keep socially distant as much as possible for your and everyone else's health and safety. 
8. Can I bring a friend along to try out a running and training session?
Yes, if you are a paying member of the Run Club you can bring a friend or family member along with you to try out one session for free.  
9. I am a complete novice and "non-runner", but I want to become a regular runner, is this the club for me?
Absolutely! Our Run Club caters for all ability and running levels, from casual walkers and runners to regular marathon runners and endurance athletes. The group levels range from beginner or novice to experienced or advanced.
10. How do I know which group to join, beginners or experienced?
Run Coach Stef will speak with you before joining the club to establish and advise you which group to join. If we feel you are in the wrong group, you will be able to change groups.
11. What days and times are the running and training sessions?
This depends on your availability to join other people who are at the same level and ability as you. We are flexible to accommodate as many people as possible at the appropriate times for everyone when starting the Run Club in September. We do ask you to commit to your group's days and times as much as possible from then onwards.
12. Can children join?
Currently, our Run Club is for adults only, from 18 years old and above. But watch this space for a possible Junior Run Club.
13. I don't want to run in any races or events or train towards anything specific. I just want to run socially and be a part of a group, can I still join?
Yes, you can join as a casual runner and not towards any specific goal or target. However, we highly encourage you to set a personal goal and aim to work towards, as this will mean more specialized training and structure for you to comfortably fit in with the rest of your group.
14. Do I have to do the weekly gym sessions?
These are all part of your monthly package and are important for muscle, tendon and ligament strength and stability, as well as flexibility, mobility, recovery training methods and core conditioning. All vital to being a better overall runner and less chance of getting injured. If you Pay Per Session and not monthly, then you can choose which sessions to attend each week.
15. Are all of my race and event entries covered in my monthly payment?
No, you will need to pay and enter each race or event yourself. We encourage you to run an outdoor race every month to help build your confidence towards your main target race.
16. Are the social events completely free to attend?
We will provide the venue and speakers. You can purchase your food and drink if you like.
17. How do I pay for the programme and are there any discounts for paying all of it upfront?
The most common way to pay is monthly, at the reception of Optimal Fitness either by card or cash. If you pay upfront for the full 8 months, we can offer you a 10% discount. 
18. Do you offer a friends and family discount?
Friends and family of current paying Run Club members will get 10% off their first three months, if joining the full Run Club programme. At the moment no other company or corporation discounts apply.